I think it's hilarious when people comment to me that they like my mustache and the people around us give her/him dirty looks. I've had several people ask me on the side if they heard correctly. Yes, you heard it correctly. I have a mustache, and I love it!
Except, this mustache never has to be waxed, bleached, or shaved. It stays with me whenever I want to put it on and for however long I want to have it on. I don't even have to take it off if I don't want to.
Take a look at this mustache:
Isn't it cute?
How about another angle?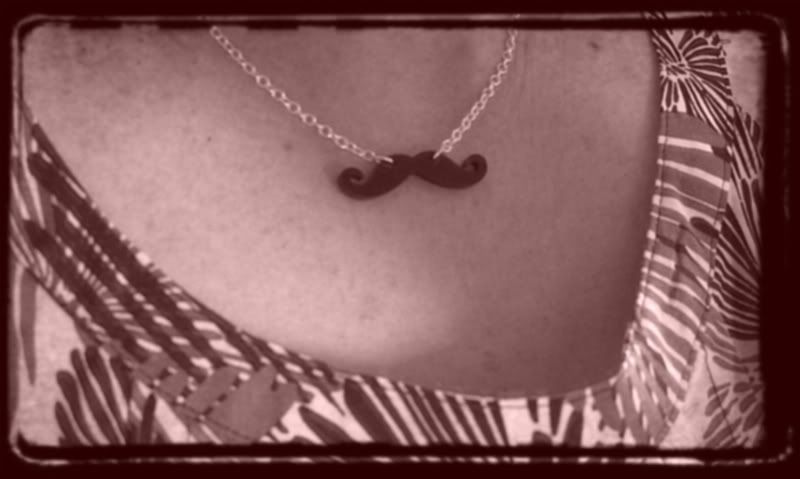 I'm putting them up for sale in my etsy shop: hautedebdesigns.etsty.com
{Hurry before they're all sold at the craft fair I'm going to be a vendor at!}
Stop by if you want your very own compliment-inducing mustache! ;)